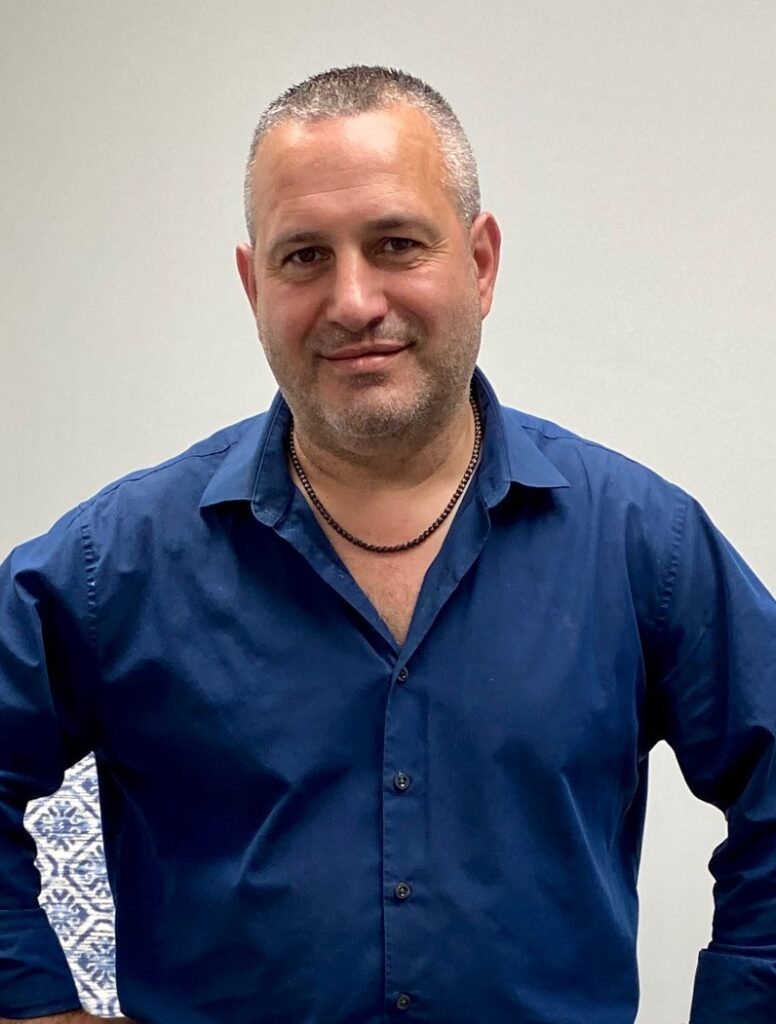 Executive Director: Sergio Mormile
Sergio Mormile is one of the founders of Oliver's Nannies. As Executive Director, Sergio oversees all aspects of the business, with a focus on efforts to bring on new team members to provide care to our clients. He comes to Oliver's Nannies with years of experience in providing services to families and in recruitment of in home support. Sergio's passion is helping others in anyway possible. As such, he pours his heart and soul to the families and nannies of Oliver's Nannies!
Sergio is the father of five children and three dogs which keep him very busy! He currently enjoys living in Maplewood, NJ and, as a native Italian, one of his favorite ways to past time is cooking dishes from his childhood in Naples, Italy. Sergio also enjoys watching soccer on the weekends and cheering on his favorite team, AC Milan!
Assistant Executive Director: Sarah Mulcahy
Sarah joined our team with over 15 years in child care experience in both the home and day care settings. Sarah attended The College of New Jersey where she received a degree in Psychology with a focus on Early Childhood Education. Outside of professional experiences, Sarah is the oldest of 16 cousins and 2 younger brothers which has made caring for children a natural instinct and a true passion. Her favorite part of working with children is the experience of watching them learn something new. Being able to teach children is truly special!
Sarah enjoys being able to help provide families with a solution that eases their stress and gives them peace of mind. She values the opportunity to be a resource for each and every one of our families! Outside of work, Sarah enjoys traveling, spending time with her family, and watching football on Sunday's! She has also been enjoying trying new recipes while at home.
Our Nanny Team
There are many benefits when it comes to hiring Oliver's Nannies to provide care for your children. We are here to manage the process from start to finish. Below outlines some of the qualifications we require, as well as how we manage our team going to ensure the highest level of care and employment.
Qualifications
A minimum of two years of experience working with children in a care setting is required. This may include any experience working as a nanny or in a day care setting. We require two professional references that are spoken with by our Executive Director.
We run a national and state level background check on each nanny prior to hire and every 12 months.
A physical, tuberculin test and immunizations are required upon hire and annually.
All nannies must pass a competency test designed to evaluate his or her performance in the areas of: Organization, Physical, Social & Academic Engagement, and Professionalism.
Each nanny will complete a personality profile assessment so we can be sure to place the right nanny for your family based upon experience and demeanor.
Ongoing Management
All of our nannies are managed and paid directly by us. We will handle the filing of all taxes and contributions to social security.
Each nanny is insured and bonded.
All nannies receive ongoing coaching, training, and evaluations by our office staff. We stop in to make on-site supervisory visits, perform weekly check ins and over all take all measure to ensure exceptional job performance.
Our nanny team also has access to benefits including but not limited to paid time off.
We are a team! As we have a team of nannies, we are there to support each other should there be a call out or vacation. We work for you to have 100% coverage, 100% of the time.
Meet Some of our Nannies!